I vividly remember meditating in a bathroom stall this time three years ago in a hostel in Lisbon, Portugal. Not very zen, I know, but privacy comes at a cost when you choose dorm-style living. However that hostel was actually amazing, they offered home-cooked meals every night by the owner "Mama" where we gathered around long 20 person tables all from totally different backgrounds on different journeys, connected by home-cooked Portuguese food and laughter. I'd do it again in a heartbeat, albeit meditating in the tiny bathroom stalls.
But really, I know if I don't get my 15-minute meditation in every day, I am not as well equipped for what life might throw at me. Staying in sync with the juiciness of life requires a consistent routine. When you're traveling and constantly changing locations, there's a whole lotta newness to digest, and it can often feel overwhelming if you don't pre-pave your days for success.
Between jet lag and 10-hour layovers, espressos and google translate, it's easy to lose balance and tip into the indulgences of travel. While this is all part of the fun, you might wake up one morning feeling in need of a little stability and need to hit the reset button to reclaim some headspace.
Read on to learn about how I stay grounded while traveling, in hopes of these practices helping you, too!
1. Set aside the first hour of your day to get into alignment
The first hour of your day is the most important time to consciously create how the rest of it is going to go. It's also easier to focus given you've just awakened from sleep where thought seized for 8 hours. It's easier to prime your mind for success than perhaps midday in the midst of all your to-do lists and planning.
The best mornings are a combination of healthy habits that prime your mind and body for a successful day. I recommend finding what makes you feel good, but create a consistent ritual that you can easily implement every day no matter where in the world you may be! Alignment before action leads to a better outcome, always.
My updated morning routine looks like this (as of August 2020):
30 minutes of kundalini meditation for prosperity and radiance (not sure where to get started? check out RAMA or 3HO)
journaling about what's going on internally / externally
5-minute of gratitude journaling
listening to mantra (bahuta karum for prosperity is my favorite)
coconut water to hydrate + coffee to dehydrate 😉
I'm constantly ebbing and flowing between things. A good combination for me looks like meditation and/or breathwork, connecting inward in some written way, and nourishing my body upon waking.
My morning routine looks like this (as of March 2020):
15 — 20 minute meditation (I recommend Insight Timer or the Calm app)
warm lemon water to jump start my digestive system
5-minute journaling (find the book here or download the app)
16oz of celery juice
30 minutes of exercise
You can read more about my morning routine and practices here.
Whatever you choose to do with your mornings, make it a time for grounding and creating space for the day ahead. I recommend finding a space you can make your sacred place and return to daily, whether it be the sunny terrace on your airbnb, a little cafe downstairs where you can people watch, or a nearby park with ample green space. Can you tell these are my personal favorites?!
Every morning in Berlin, there was a little cafe downstairs from my Airbnb called Dujardin where I'd sit outside every day on chilly October mornings. and cozy up with a blanket, croissant and oat milk aka "Hafermilch" cappuccino. There were two cafe dogs that lived there that made incredible companions to help start the day with a smile.
I'd use this time for journaling, people watching, and just watching the morning sun twinkle through the autumn trees. This time became sacred to me, and helped me feel some sense of consistency in an otherwise unfamiliar city.
2. Nurture your body through movement and healthy eating
Covid update 2020: Yoga studios are hosting an abundance of online yoga classes, often for free. Check your local studio's website. Alternatively, youtube has a ton of free sequences you can do at home!
A benefit of moving around a lot is all the introductory yoga promotions you're eligible for. Many studios offer a discounted rate for your first week or class, and luckily there's an abundance of yoga studios around the world.
While I prefer yoga as a means of exercise, there are many things you can do to stay active on the road. Try and plan some form of regular physical exercise into your trip that you enjoy. You'd be surprised at just how many calories you end up burning just walking around European cities!
This might seem like a no brainer, but goes back to my original point of the importance of living a balanced life, and of course that still applies while traveling. Self-care is at the very base of that. I definitely feel more sluggish and foggy when I find myself slipping on my diet and exercise, and have to remind myself of it's importance on the road.
You can find local yoga classes via the MindBody app or if you're somewhere more rural, there are usually flyers at the local organic co-op. While you're there, buy some fruits and veggies and cook a few meals at home. Try and keep your nutrition up by packing small fruits and nuts in your day pack so when you feel like a snack, you'll have a healthy option by your side.
3. Listen to your favorite music & write while in transit
Ahhh, my absolute favorite way to reflect and restore balance is sitting on a train or bus with a pen and journal listening to my favorite Spotify playlists. Hence why I finally started a blog, so I could have a platform for all my musings. Right now I'm listening to a playlist called "European Cafe" as I write this in a faux Londonesque Cafe Nero in Boston.
Journaling is the best, it serves as a method to get all your thoughts out, while simultaneously creating the best souvenir for yourself to look back on. I have several journals from different trips and it's so beautiful to look back and remember little tidbits that I would have otherwise forgotten.
Time does this funny thing while traveling. It seems to go so much slower while you're there, perhaps because you're forced into the present moment. But when you look back it all mushes together into one big conglomerate of adventure, at least for me.
Put on some tunes, and write whatever you feel like. Maybe it's a poem or a recap of your day, or just a nice check-in to see how you are feeling. Create some playlists with your favorite songs and put them on repeat. I have albums that remind me of different memories during my trips that I listen to just to feel like I'm back in that place and time of my life. Oh, the beauty of nostalgia.
Carry on friendly essentials I bring with me to stay grounded
Palo Santo immediately creates a calming atmosphere that feels a little more like home
Bach Rescue Remedy is an homeopathic remedy of herbs when you feel triggered or overwhelmed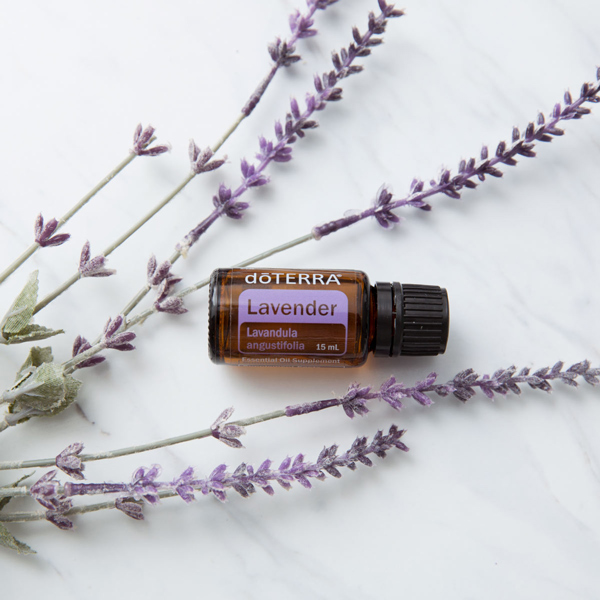 Conclusion
Hopefully, this has given you some insight into how to remain grounded and balanced while traveling. It's so important while experiencing so many new things to check in with yourself and see how you're feeling. I make space for myself daily to ground and reflect and this has made all the difference on the quality of life I experience throughout my trips.
I'd love to hear, what are some habits you implement on the road to stay grounded? Drop me a comment below!
IF THIS ARTICLE HELPED YOU IN SOME WAY, PLEASE CONSIDER PINNING TO PINTEREST SO IT CAN BENEFIT MORE FOLKS LIKE YOURSELF